1920's Filling Station/Cruisers
A Sapulpa landmark has been recently restored. It is the Waite Phillips filling station located on the southwest corner of Lee and Water. Hopefully this project will give Sapulpans a window into the past.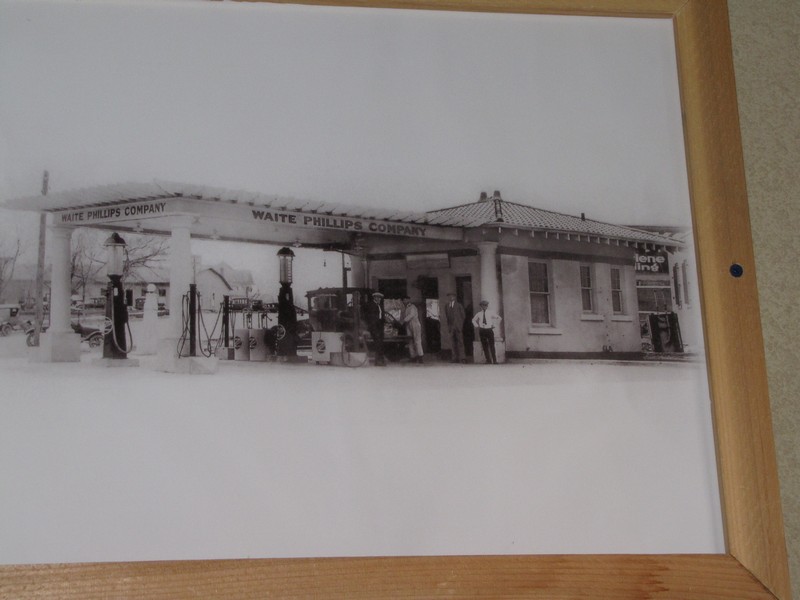 The building permit for the station was issued in February 1923. It was to be constructed of brick & cement at an estimated cost of $8,000.00. It was to be one of the largest stations in the city.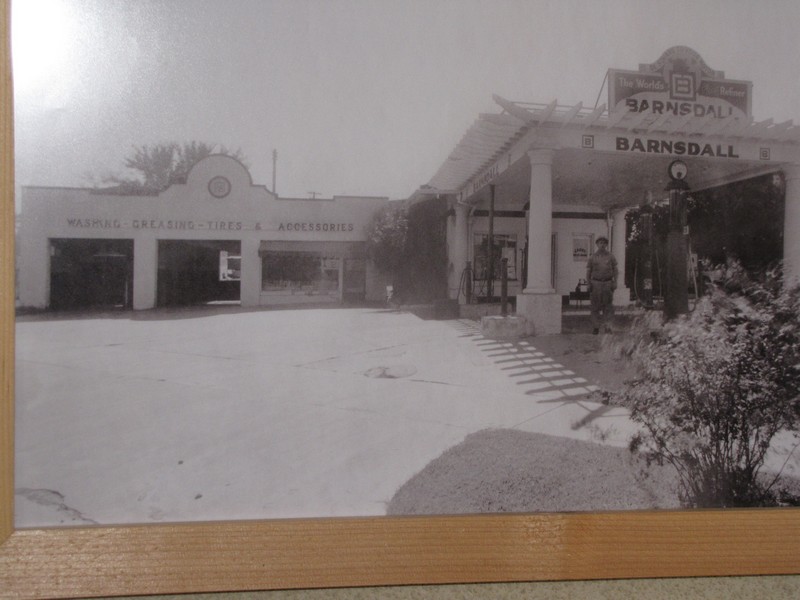 Sapulpa Historical Society acquired the station in December 2006.. Alot of the project was financed by grants and donations. They now display the old fire truck, delivery truck and the Bartlett car there.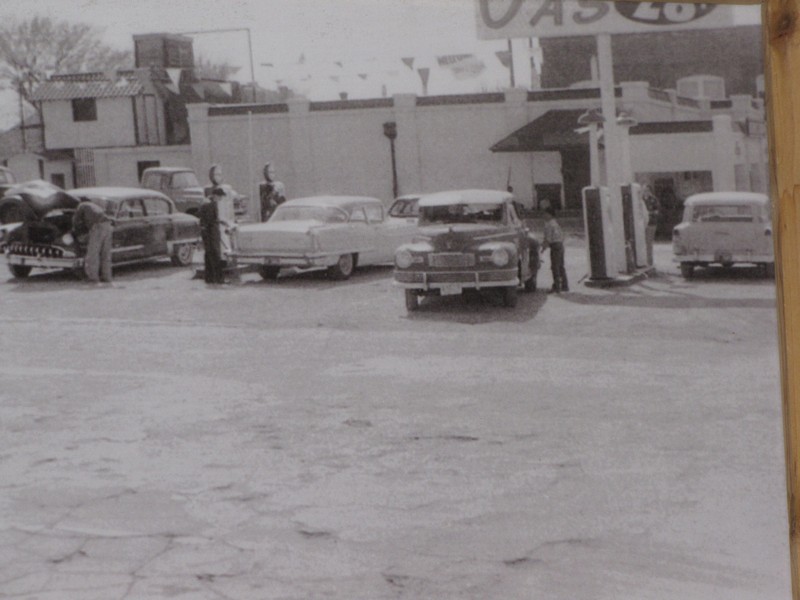 The above picture was taken in the early 50's. Pictured is Charlie Young, who was the husband of one of our members Becky. Also pictured was his father.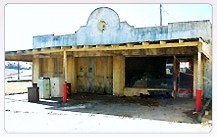 Throughout the years it had been several business. Those consisted of a battery store, dry-cleaning business & most recent a locksmith. The old building had begun to show its age. The many changes resulted in the newely restored station.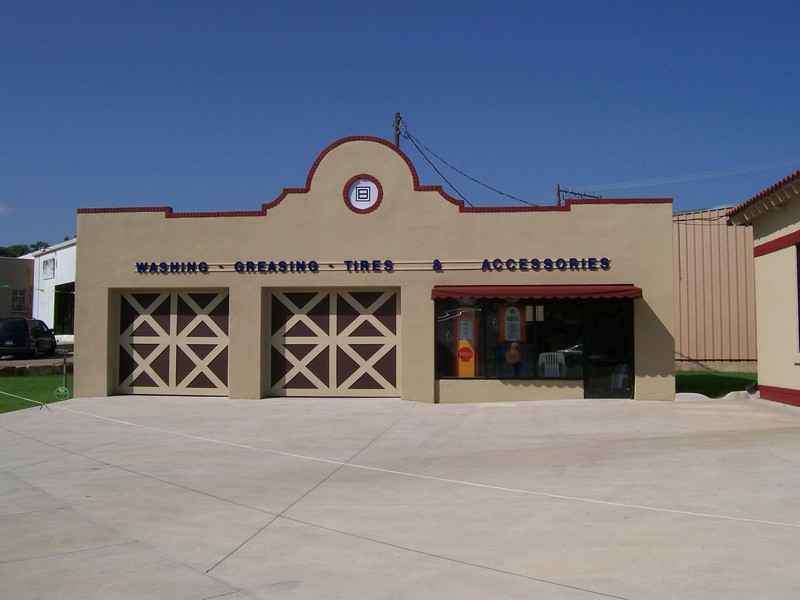 Since the Dragin Masters are interested in restoring classic vehicles we decided to take a cruise down to check out the old restored filling station. We had quite a time hanging out on the street corner looking back into the past and reminiscencing.